Communal Computers for residents.
Equip your residents with the hardware they need to access your essential and recommended online services.
A touch screen KiOSK terminal installed into a communal area, with optional privacy furniture can enable your residents with a fun, simple to use and secure computer.
Coupled with our Community WiFi service, our KiOSK terminals can help close the digital divide for all residents in a multi-dwelling unit.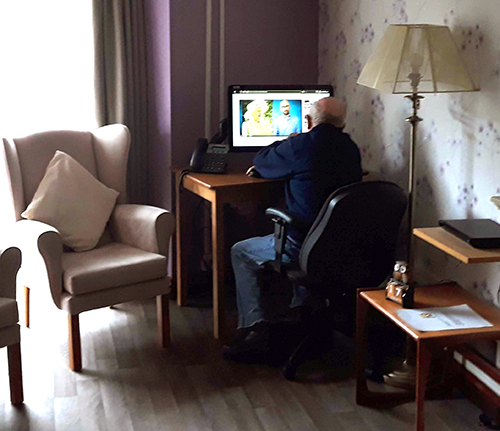 Perfect for Lounges or Reception Areas.
With strong online security and tools at the heart of every KiOSK terminal, users can feel assured their personal information cannot be viewed by other users.  Each user's personal history is wiped automatically if they haven't done so manually at the end of their session and passwords are not stored on the machines at all.
We provide a simple touchscreen interface to your essential services - pay rent, report a repair, leave feedback and read your latest news.  You can even remotely create & updated notices to broadcast on the screens to your residents.